WATERCO WHISPERAIR 1200 SPA BLOWER
Enjoy the soothing effects of powerful, invigorating bubbles in your spa without excess equipment noise. Waterco's spa blower's compact design enables installation in smaller areas and tight corners. The convenient position of the mounting base and air inlet/outlets reduces installation time.
Thermal Cut out
Waterco spa blowers feature an important safety feature, an integral thermal cut out. This cut out stops the electric motor from becoming excessively warm. This cut out does not require manual resetting and will automatically restart the motor when it has sufficiently cooled
The Airflo version has Air Inlet holes throughout the Bottom Cowl, while the Whisper air models draw all the required air in through gaps around the perimeter of the bottom cowl
Air switch Models (Whisperair S and Whisperair S Elite)
The Whisperair S comes with an air switch controller and connecting tubing to provide remote activation / deactivation of the blower. The button for the air switch controller is designed to be installed in the shell of the spa and is connected to the blower via tubing
Variable mounts
All Waterco Blowers have two identical 50mm diameter outlet ports. One of the ports is in the bottom cowl of the blower and the other is in the side of the blower. The stand can be attached to either of these ports and leaves the other free to connect to the spa via the piping. It is also possible to connect the pipe to the outlet port in the bottom cowl of the blower and seal off the other outlet port.
Key Features:
Whisper quiet operation
Hi-flow air movement
Compact design
Variable mounts
Integral thermal cut out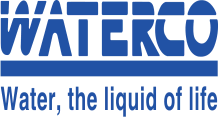 More Information

| | |
| --- | --- |
| Brand | Waterco |
| Warranty | 12 MONTHS WARRANTY |